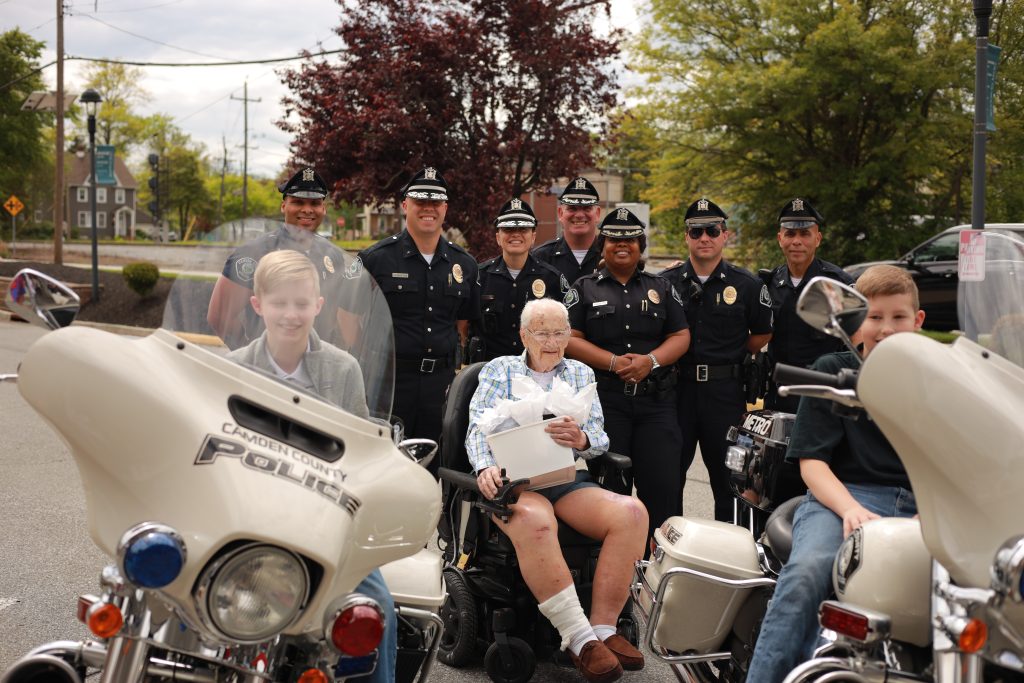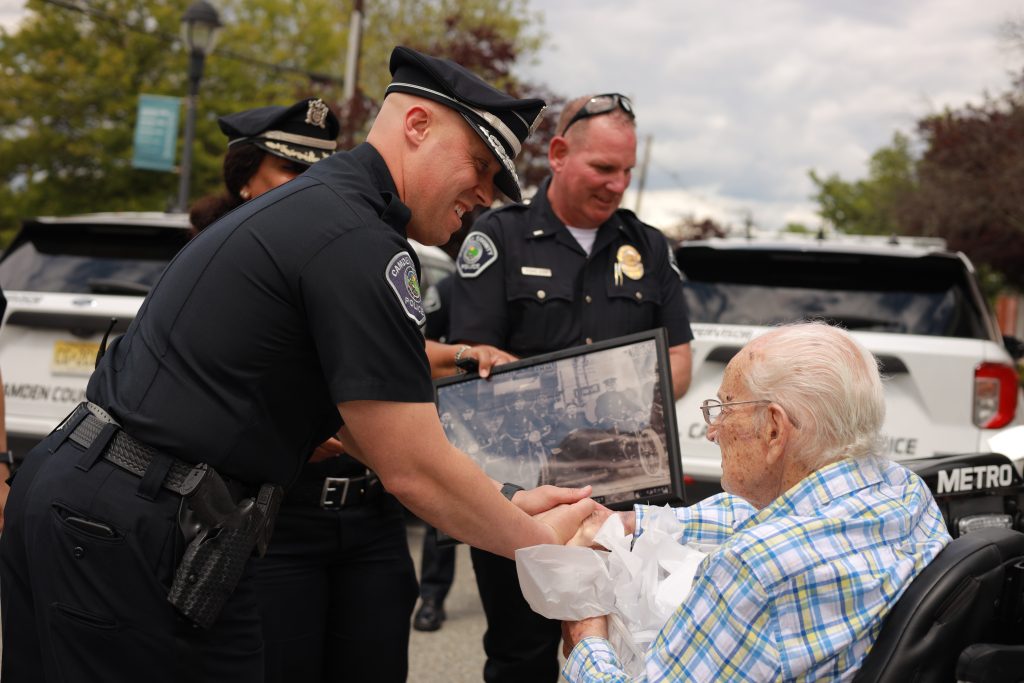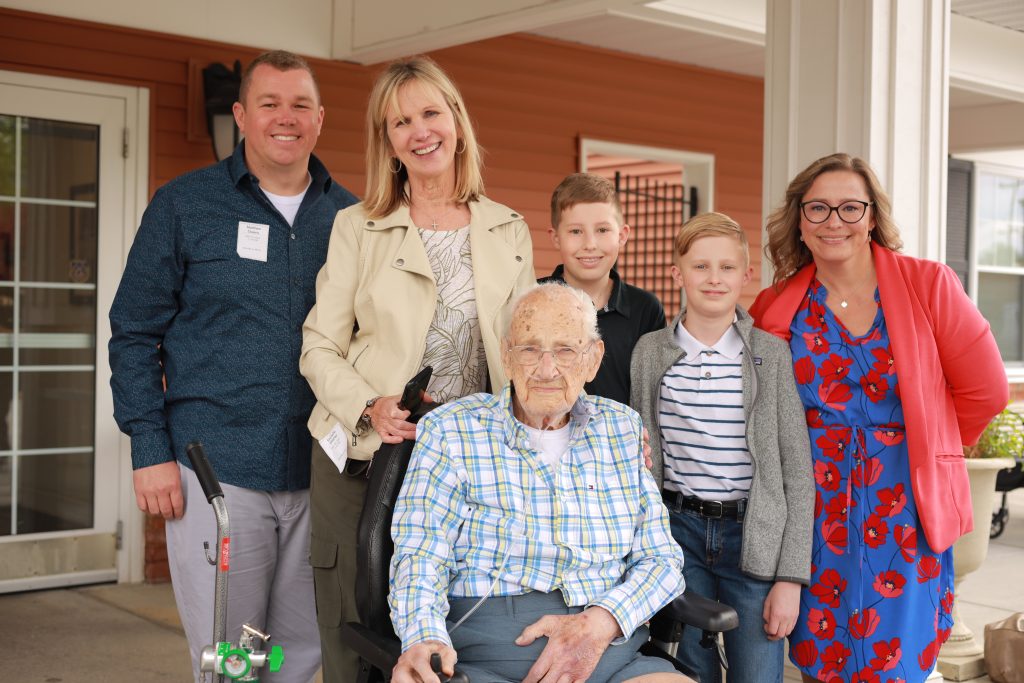 Photography by Juan Walker
On Friday, May 5th, officers from the Camden County Police Department had the honor of helping James Styles, a retired Camden City Police Department sergeant and former president and founding member of the Camden FOP lodge, celebrate his 100th birthday!
Several of our officers arrived at the Woodbury Mews senior citizen community on motorcycles in honor of Mr. Styles' service as a motorcycle patrolman. Deputy Chiefs Shomo and Simpson, along with Captain Coley, Lieutenant Pope and several sergeants and officers all made appearances to recognize Mr. Styles' incredible milestone of 100 years. It was a special moment as members of the Styles family and the Woodbury community were also in attendance for the big surprise party. Any time we can give back to our community, especially to someone who has served and protected this city, we do our due diligence by returning the favor. Our officers even presented Mr. Styles with a birthday present – a large framed photo from the early 20th century of Camden Police Department motorcycle officers on patrol, some of whom Mr. Styles remembered.
Mary Sue Styles, his daughter, was in awe of the overwhelming support for her dad.
"Special recognition goes to Captain Coley and Sergeant Shirk for planning and participating in this wonderful day. Also, to Mr. Juan Walker for capturing the moments with his great photography and kindness. There was not a dry eye among us. Witnessing the warm interaction between the officers and my dad was heartwarming. Truly genuine I'm internally grateful to all of the officers who helped plan and participate because they all richly deserve special recognition. Together, they brought so much joy to my dad and my family. He is still talking about it!"
Moments like this are why we put on the badge and go out there and make an impact in our community. God bless you and congratulations, Mr. Styles!
Written by Michael Daniels