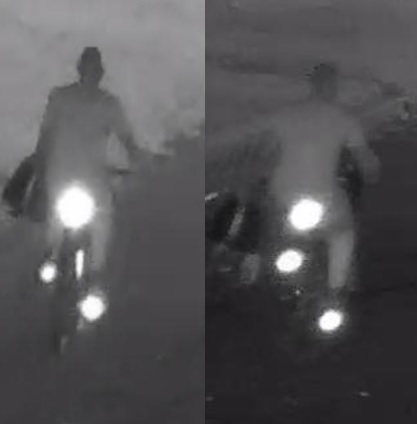 (Camden, NJ) – The Camden County Police Department is investigating a robbery and bias incident that occurred Saturday night.
At approximately 9:45 p.m. Saturday at the corner of Sayrs Avenue and Hallowell Lane, a male suspect on a bike approached a victim walking in the area and forcefully pulled the victim's backpack away while making a threatening remark about the victim's sexual orientation. The suspect then fled the area with the backpack.
The suspect is described as a black male, bald and with a beard. Images of the suspect on a bike carrying the victim's backpack accompany this release.
Anyone with information about this suspect or incident should call the Camden County Police Department tip line at (856) 757-7042.