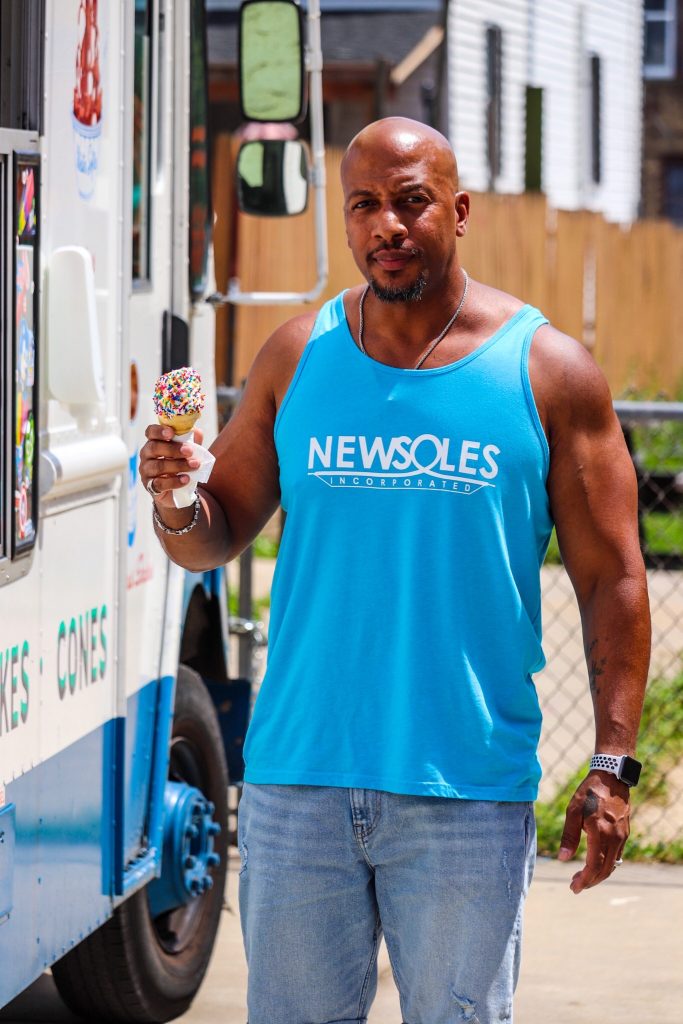 Shoes, that singular desire to have the right shoes, cool shoes – specifically a certain pair of Nike Air Jordans that his single mom couldn't justify spending $140 for; it was the thing that led a young Lij Tswago Sr. "Chocky" to make bad decisions to earn money on the streets. He made the money, sure, but he also ended up with a 20-year prison sentence that derailed everything for him.
But since getting out of prison after nearly a decade behind bars and settling into career and family life, Chocky has worked hard to right any past wrongs tenfold and to make Camden a better place by preventing as many kids as he can from following the path he took. He does it through the nonprofit organization New Soles Inc. that he and his cousin Brandon Horsey founded five years ago in the city. They provide mentoring along with pairs of brand new sneakers to at risk and underprivileged youths, nearly 500 pairs and counting since they began.
The idea began with one "a ha" moment in 2016. Chocky was working at the Volunteers of America homeless shelter in the city at the time and became friendly with a 13-year-old boy who was homeless, at risk and desperately needed something positive in his life. One day, Chocky surprised the boy by buying him a brand new pair of sneakers that he really wanted but could never afford.
"The joy that he had in that moment, seeing those shoes, it was like, 'Wow, this is what I'm going to do.' That night I went home and immediately started looking into what it would take to start a nonprofit," Chocky said of that initial, inspirational spark.
And so New Soles Inc. was born. Chocky is incredibly proud of what the organization has accomplished, and the moments of joy that he and those he works with have been able to deliver to hundreds of disadvantaged kids in Camden through the donations they are able to receive from a variety of fundraising events.
"In today's society, the sneaker culture is really huge. … And it's cliché, but it's true, that if you look good you feel good."
And for someone who once navigated the criminal justice system as a young offender, Chocky is even more proud now that New Soles has been officially recognized by that same criminal justice system. New Soles Inc. has begun receiving referrals from juvenile probation this year for the mentoring that he and his volunteers offer.
"Just being able to do that for kids is so great for me because I didn't have that growing up. … Knowing that there are people who care about you and willing to do things for you, that goes a long way."
Written by Mike Daniels