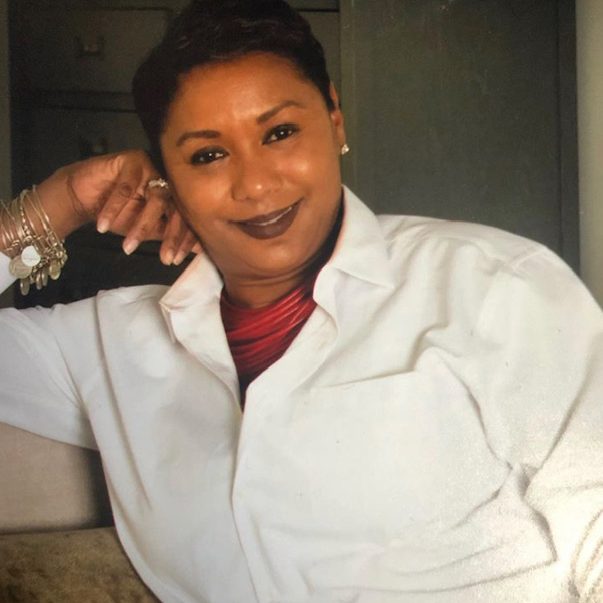 After a college basketball career at Iowa State University cut short by injury, Tracey Hall Cooper returned to her hometown, Camden, in the early 1990s and got some career advice from her father and from her uncle, a longtime Camden cop: Think about becoming an officer. It's good pay and good benefits they told her, and after 20 or 25 years you can do what you want with the rest of your life.
Well, Cooper followed that advice and now, 28 years after entering the police academy in 1993, she is retired (since 2013) and doing what she wants and what she loves with the rest of her life.
"At the end of the day I'm thankful for my Dad and my uncle pushing me toward policing," she says. "I grew up and learned how to navigate through my community as an officer."
Her passions now include dedicating her time and energy toward the Daelight Foundation – an inner city suicide prevention and awareness nonprofit she founded in 2014 after the tragic passing of her nephew Amadeus "Dae-Dae" Hall who she raised as a son.
"A lot of our children in our community deal with trauma and that trauma is not addressed," Cooper says.
She works on connecting kids and families with existing mental health resources and suicide prevention resources as well as speaking to kids at schools throughout the city and coaching them on techniques for "de-stressing" and dealing with depression and anxiety. It's all geared toward teaching kids to focus on keeping their minds healthy just as they would strive to keep their bodies healthy. And it reflects her personal motto that at the end of the day, "it doesn't matter what you drove, where you lived or how big your bank account was; the only thing that matters is if you changed the life of a child."
Cooper also volunteers with the Camden County Police Department's Village Initiative OpenGym basketball program on Friday nights. It's an initiative that harkens back to when she was an officer and spent most of her career in community policing and worked hard to build positive connections with kids. Her commander back then, Sergeant George Joyner, "was adamant about officers doing things to connect with kids in the community."
Cooper likes the idea of the police department coming out every Friday night and opening up a gym for kids, giving them somewhere they know they can go every Friday.
"It's consistency. If you show kids you're giving them something to do and you're consistent with it they'll trust you. … and there's nothing else for our children to do. Our kids just want to be safe when they play, this gives them a safe space to just play."
Written by Mike Daniels