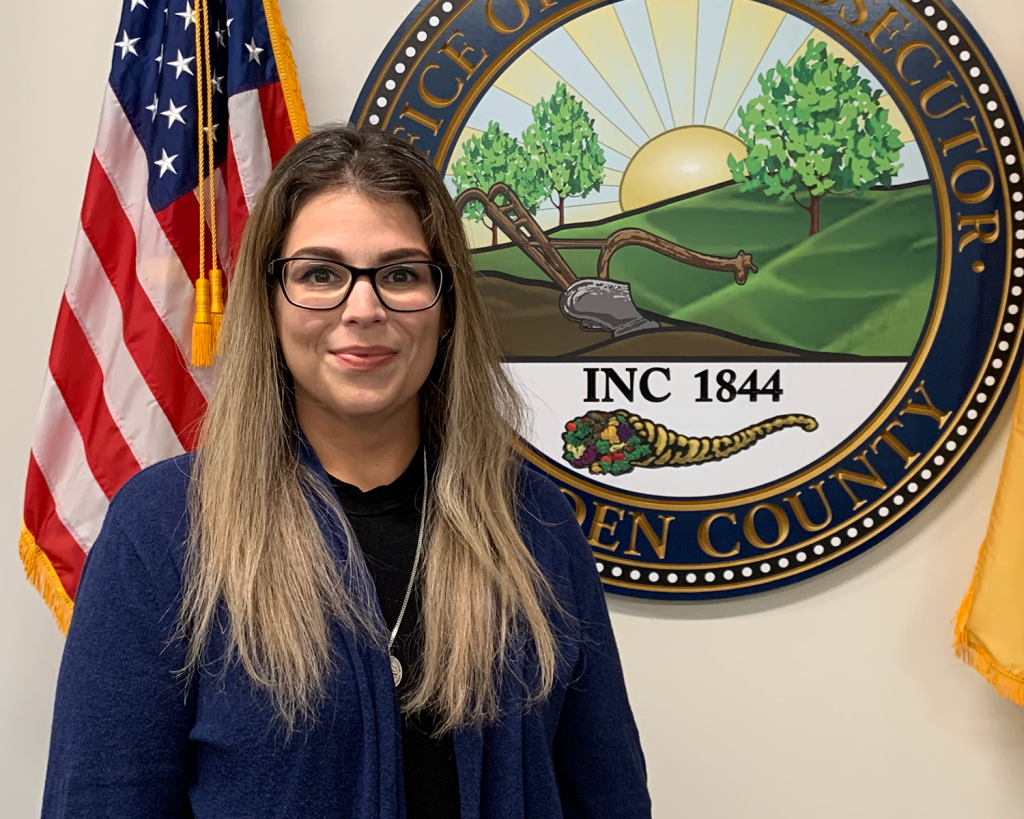 For Nancy Cruz, Community Engagement Coordinator at the Camden County Prosecutor's Office, the loosening of COVID restrictions means that she can truly begin to embrace the key word in her job title – Engagement. It means getting to be out at community events, working in neighborhoods with partner agencies, doing safety-oriented assemblies at schools in person rather than on Zoom and getting out to work in person with police departments around the county on special events and programs.
"I can be out there more full force … I'm always looking for more opportunities to for us to get out there and connect."
Cruz is proud to represent the Prosecutor's Office and to help people learn about all that they do and can provide to help people, one example being the Victim-Witness advocates who work tirelessly with crime victims to explain the legal processes and help them navigate through trauma
For Cruz, the youngest of five children born and raised in Camden after her family moved here from Puerto Rico, her job with the Prosecutor's Office, which she started in December, is a role that fits perfectly. She first discovered her passion for advocacy and helping others while working at the Hispanic Family Center first in Woodbury and then in Camden from 2015 through 2018.
"That was really when I knew that community engagement is my thing … helping those who don't always have a voice for themselves."
She went on from there to work at Camden County College in the Gateway to College program helping teens from Camden and Pennsauken who were completing high school and transitioning to the next stages of their lives: college, vocational school, the military or into careers.
Now, she's excited to really sink her teeth into her new role and continue to help others, particularly young people. The Prosecutor's Office has strong partnerships with a variety of nonprofit agencies and all of the law enforcement agencies in the county, and Cruz is eager to work directly with them on a variety of initiatives. Here in the city she has already been working with our department on the Village Initiative and taking part in the curfew operations on weekends.
"To be able to collaborate has been wonderful and you guys (Camden County PD) are always willing to collaborate and try things."
Written by Mike Daniels