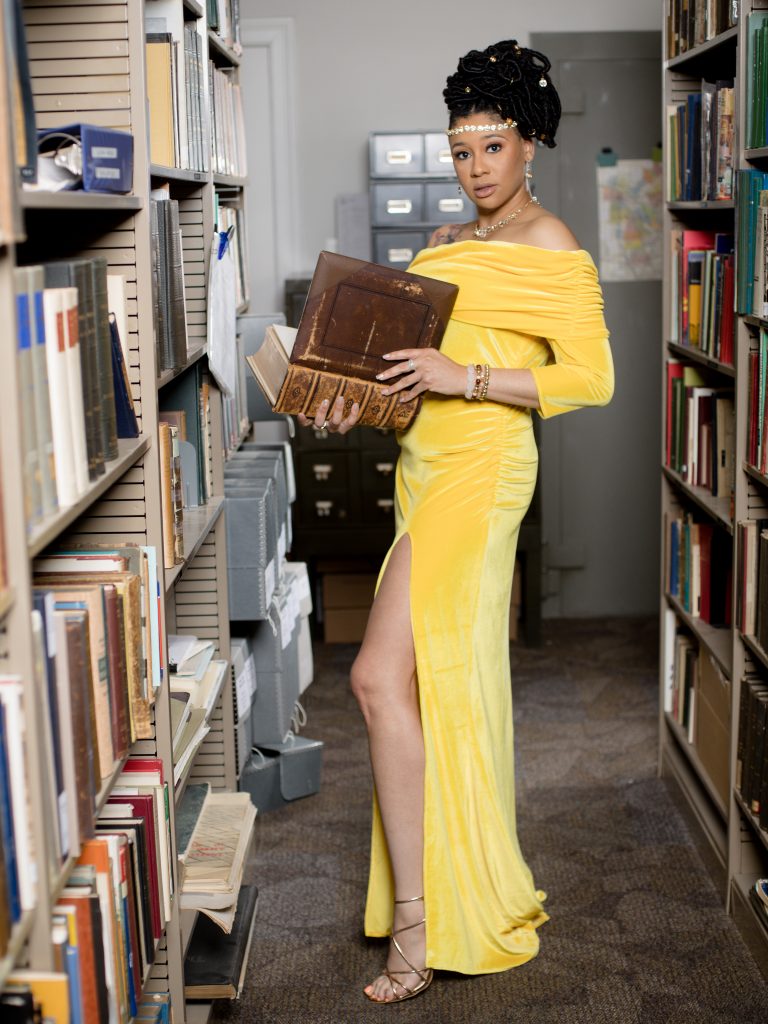 Growing up here in Camden, Danielle Jackson had a love of reading. It began early and by the time she was 10, she practically devoured books as fast as she could get them.
"I went to my mother's shelf for books, my grandmother's shelf, the school library, anywhere I could get books," she laughs. She'd read almost anything except for horror, but particularly loved fantasy and science fiction, even books that were occasionally a little beyond her age. It was a way to learn, a way to entertain herself and a way to visit places and meet people she would never get to otherwise.
Fast forward about two-plus decades and Jackson, now a mother herself and working for the Camden School District in food service administration, still loves reading as much as ever. So she's doing her best to instill that same love in other children here in Camden. In 2019, saddened and motivated by the fact that so many of Camden's once great libraries have disappeared with only two left for residents to access, Jackson decided to do something about the problem and start her own sort of mobile library. That's when she took on her role as the "Hoodbrarian." She assembled a collection of books and began a program of weekly reading sessions with kids and adults around the city.
The "Hoodbrarian" program is free and runs every week on Wednesday afternoons after school. The sessions are virtual through Zoom three times a month and then meet in person once each month, usually at Cooper's Poynt Waterfront Park. She does a 30-45 minute session for little kids and then another session for older elementary school-aged kids. She also does a reading session at night for adults.
The sessions generally consist of a book being read, often by the author, and then an accompanying activity or craft. She selects books on a wide range of topics and is excited to kick off the 2021-2022 program later this month with a reading by former NFL player and now author Antwon Valentino Blake.
Jackson is thrilled that she's found a platform to share her love of reading with others and give something back to her city. And she knows just how much it means, especially for young children, to have someone read to them and then teach them to read for themselves as they get older.
"Reading is grounds for everything. The more we read, the more we learn and there's freedom in knowledge."
To donate books or learn how to participate in the Hoodbrarian program, visit www.facebook.com/thehoodbrarian or email Jackson at thehoodbrarian@gmail.com
Written by Mike Daniels