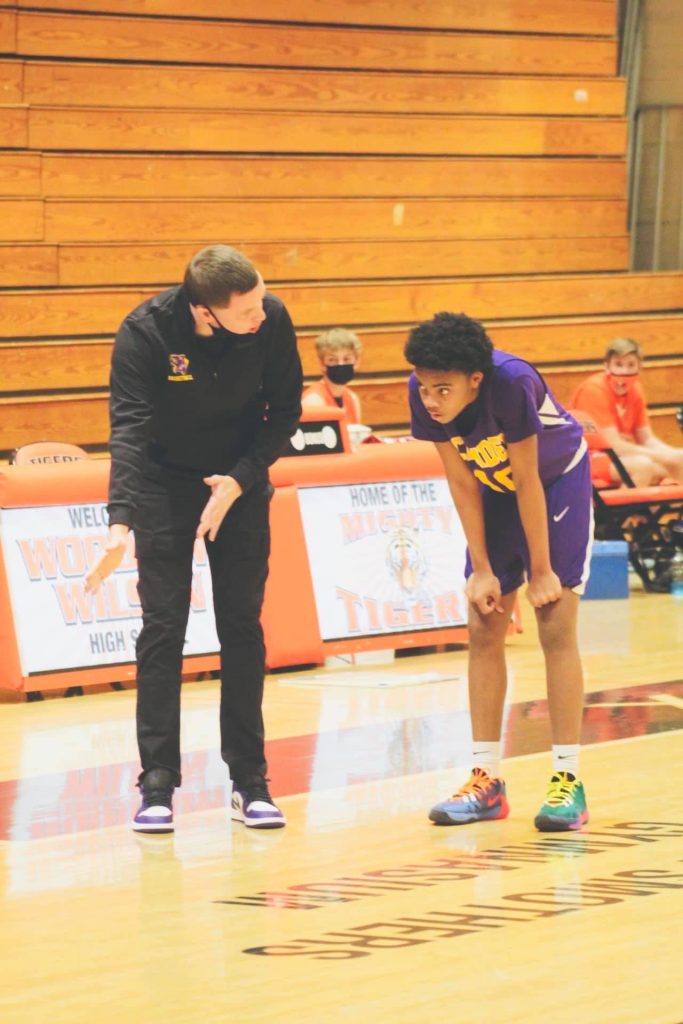 After the doldrums of last winter's pandemic-driven closures of various gyms and sports programs, Brian Gregg remembers being excited when he first saw a flyer this past spring for the Camden County Police Department's new Friday night OpenGym program, part of CCPD's Village Initiative.
"What's this, how can I help with this," he remembers thinking.
So Gregg showed up the first night it was held, along with a lot of kids from around the city eager to play ball. And very quickly, the Camden High School JV basketball coach found his place at OpenGym, organizing the games and coaching kids – it's what he does. He's been a regular Friday night volunteer ever since, along with dozens of kids who he says cherish having a safe place to play and hang out.
"Every weekend it's been packed with kids. It just shows we're filling a need," Gregg says of OpenGym. He says kids love it especially because it doesn't come with a lot of requirements or rules – it's just come and play ball every Friday night – and it's consistent. It's every Friday until 9:30 p.m., rain or shine, at one of three rotating gyms in the city.
Of course now, Gregg has finally had to miss some OpenGyms in recent weeks because of his commitment at Camden High School. After three seasons as the boys freshman team coach, Gregg moved up this season to coaching the boys junior varsity squad. It's basketball season now, and the Panthers practice on Friday nights.
When he's not coaching, Gregg, a 2016 Rutgers-Camden graduate, works for the Camden City School District as a senior manager for government and board relations.
Whether it's volunteering at OpenGym or his formal coaching duties with Camden High, Gregg loves it as a way to use what he's passionate about – basketball – to connect with kids.
"The reason I love coaching is that there's so many lessons beyond basketball you can teach, about commitment and about being a good teammate … I want you to be a better player, but I also want you to be a better person."